Prof Riva and some of her research assistants and students, including Melody Lynch (RA), Marie Baron (PhD student), Christine Lussier (RA), Marie-Claude Lyonnais (Master's student and RA), and Philippe Dufresne (RA) are currently involved in data collection for the Qanuilirpitaa? 2017 Nunavik Health Survey.
The team is travelling to all 14 communities in Nunavik between Aug 19th and Oct 5th on board the scientific icebreaker CCGS Amundsen. For the survey, Prof. Riva co-leads the "Community Component" which seeks to position health and well-being in the region within a community perspective.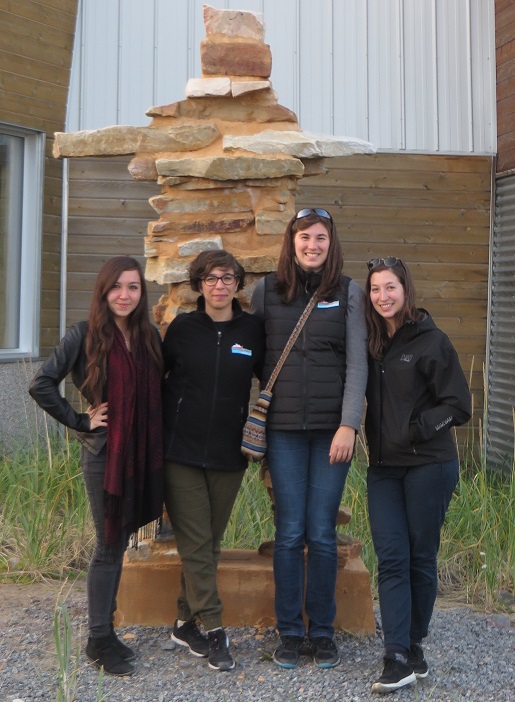 In the photo, from left to right: Christine, Mylene, Marie, and Melody
For more information on the survey and the Amundsen's itinerary, click here.
Follow Qanuilirpitaa? 2017 on Facebook