Team members and Doctoral students Marie Baron and Camille Pépin of Université Laval presented their research at the Journée de la Science 2017 de l'Institut Nordique du Québec yesterday in Quebec City.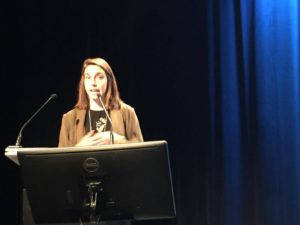 The day-long conference, held on June 6th, seeks to provide space for students and researchers from diverse disciplines as well as community partners to come together to exchange ideas. Through student and researcher presentations, the Institut Nordique du Québec seeks to highlight the diversity of Quebec-based research on Northern Quebec.
For more information on the Institut Nordique du Québec, please visit their website here.